"A First-Class Patient Experience, Every Visit"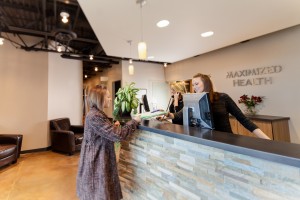 We believe you deserve a "first-class experience" every time you walk into our office. Therefore, you can expect your first visit to Maximized Health to be both comfortable and worthwhile.
Rest assured, you will be guided every step of the way. Our staff will explain everything in detail to further ensure your level of comfort and satisfaction.
BRIEF OVERVIEW
We will assist you with your intake paperwork
You will receive a guided tour of our award winning facility
You will get plenty of time to consult with the doctor and ask questions
Your doctor will take things step-by-step and explain everything
All you have to do is… enjoy the Maximized Health experience!
Questions & Appointments: 303.462.4476