How To Minimize Work-Related Stress
&

Maximize Your Health
How Our Habits Are
Killing Us Slowly,

And What We Can Do About It.
We don't need more prescriptions. We need more doctors helping more people with advice like this, don't you think?
What if there were quick and simple things we all could do at work to counterbalance the negative effects of our work?
Good news – there is!
We made 2 simple videos that are jam packed with some of our best advice.
Why Is Managing Work-Related Stress A Big Deal?
Work-related stress (our daily positions & movements) determines how we feel, how our body ages, and ultimately influences our health in a very BIG way.
These seemingly insignificant positions and movements pack tension and stress into our spine and our body. Like water on a rock… over time they will wear our body down, if not managed properly.
So, here is some valuable advice on how to better manage this form of stress.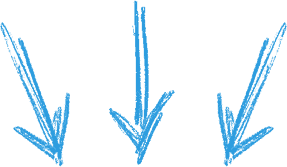 Do This To Better Manage Lower Body

Work-Related Stress
Little habits done consistently will either make us or break us. Let's minimize the bad ones and maximize the good ones, yes?
As Chiropractors, we see the ugly ramifications of unmanaged work related stress. People feeling sick and tired or sore and stiff all the time. Headaches, neck and back pain, numbness and tingling, extremity pain and stiffness, etc.
We are here to tell you… it doesn't have to be that way.
With the right help and advice, we all can get better and stay better.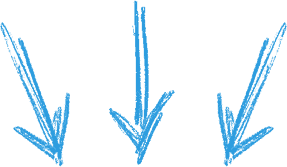 Do This To Better Manage Upper Body

Work-Related Stress
In addition to visiting a Chiropractor regularly, learning to manage work-related stress is one of the best things we can do for ourselves.
Share This Page With Others?!
We have helped countless individuals overcome all types of problems with advice like this.
We share this info freely with our community because we care. We hope you will pay it forward by sharing it freely with your friends and family.
Together, we can create better bodies and better futures.
---
Please share this page with others, so they can be helped as well.
Special Offer –

FREE

Massage Included!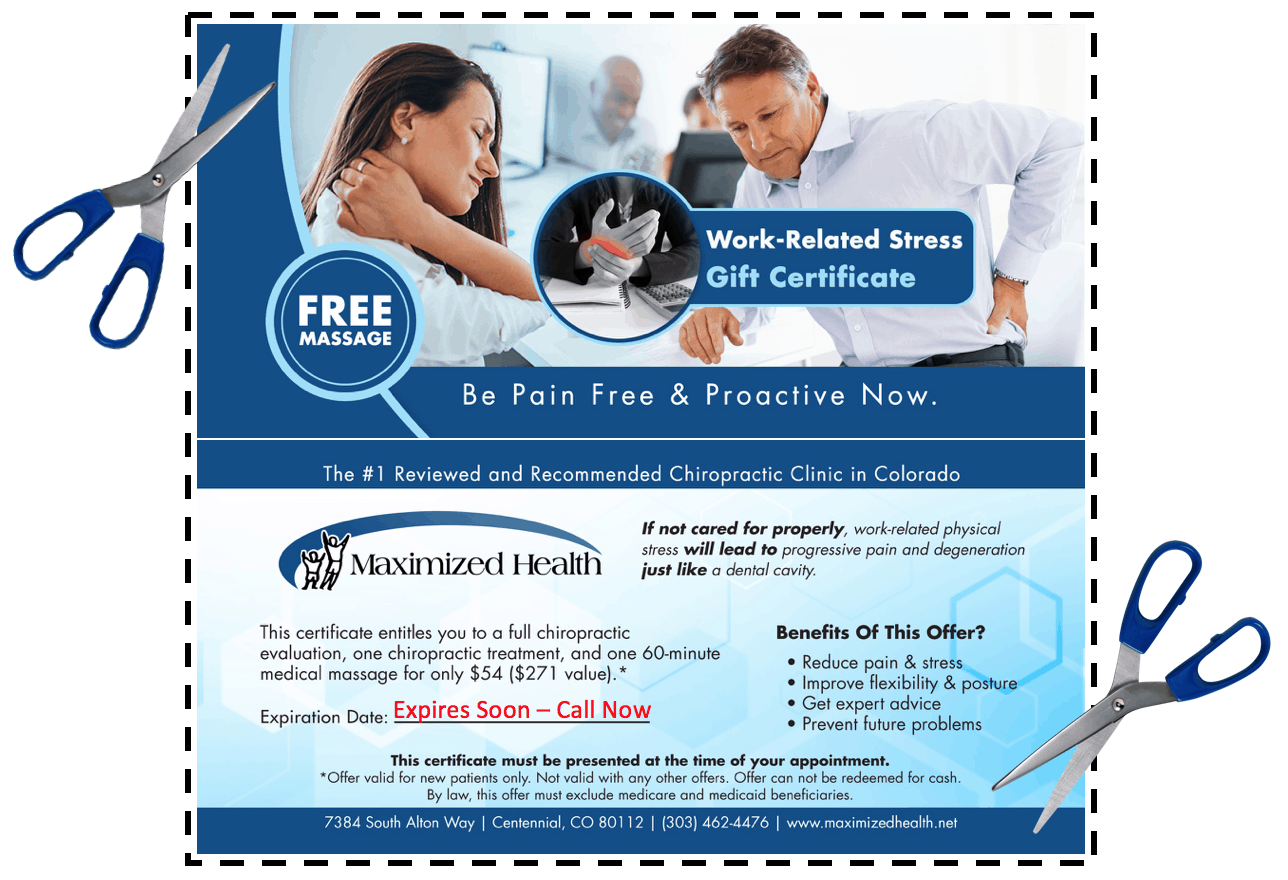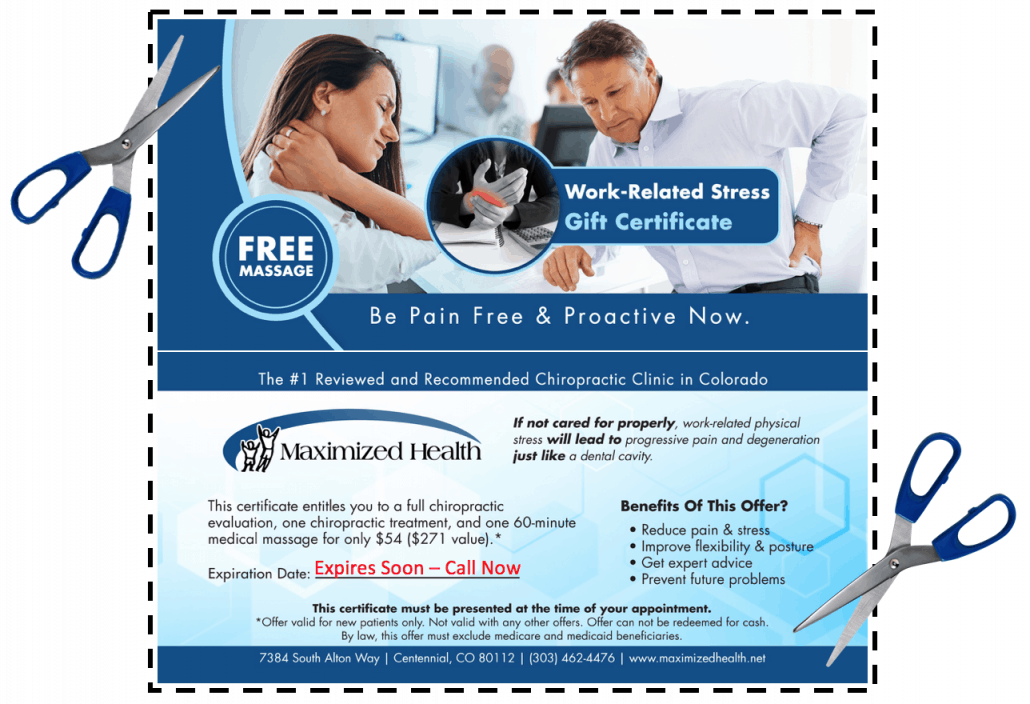 More Details…
Click the image above to enlarge it
Simply call to claim/activate this offer, then schedule at your convenience
Please mention this offer when calling
Yes, you can ask us any questions you like via contact us page
Again, please share this page with others, so they can be helped as well.
Who do you know that you can forward this to?
coworker
spouse
friend
neighbor
employee or employer
church members