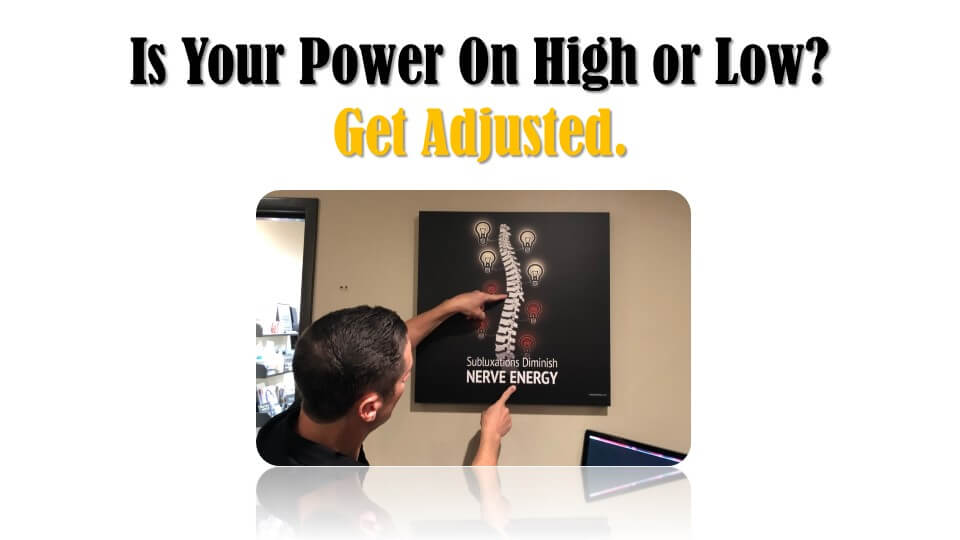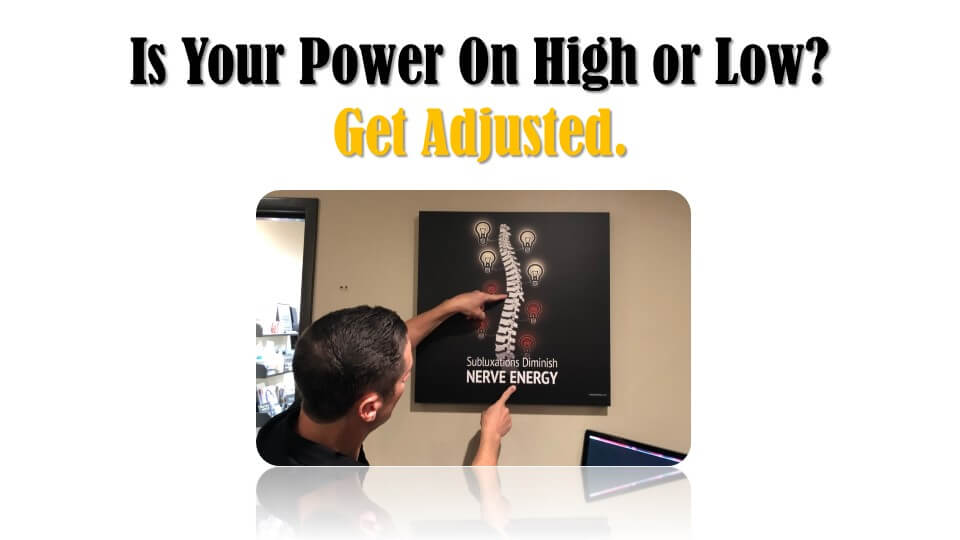 How Can We "Turn The Power On" In Our Body, And Keep It On For The Rest Of Our Lives?
This poster actually says a lot about how our body works, don't you think? Have you ever thought about how nerve energy runs our body or how it influences our state of health and happiness?
Sadly, most of us were never taught this. Fortunately, it's never too late to learn more about a big idea like this and use it to our advantage.
What Is The Short & Simple Explanation?
Our body is an electrical system… nerve energy is what regulates bodily function… it flows from our brain down to our body through our spinal column… it flows through channels formed by the bones out to organs, glands and muscles… it supplies everything with much needed energy and information.
With that being said, the two most important questions we would want answers to is:
What happens if the flow of nerve energy becomes compromised?
Abnormal function and dis-ease
What can happen if restore or maintain the flow of nerve energy?
What Is The Short & Simple Conclusion?
Let's keep the electricity flowing properly through our spine and keep the "lights on" to all the pieces and parts that those nerves go to.
Let's keep our POWER ON with chiropractic.
This is just what smart, health conscious people know and do nowadays.
Would you agree?
Real World Examples Of This Principle?
It may be you or it may be someone you know… but, if it looks or feels like the power is not on… please know that there is hope. Find a good wellness-based Doctor of Chiropractic. They can do things for us and teach us things that nobody else can.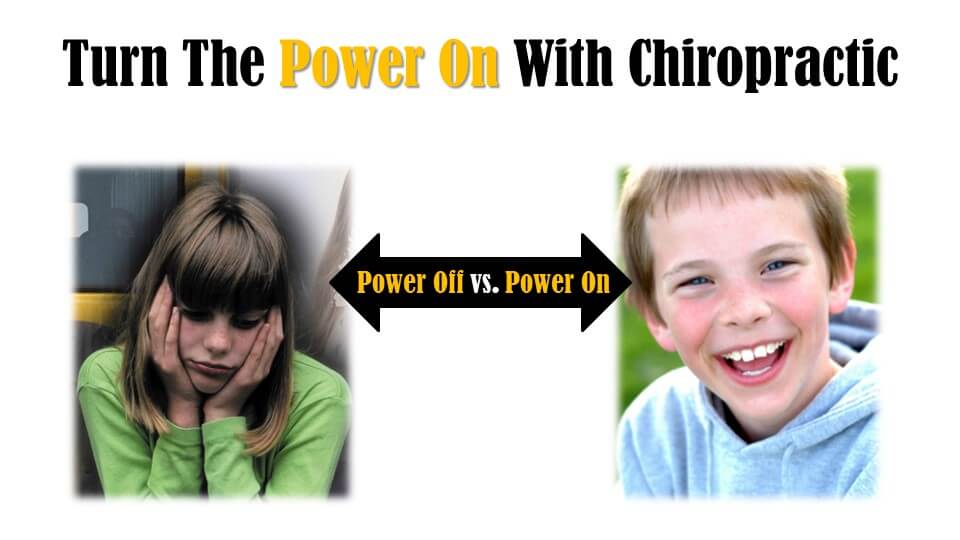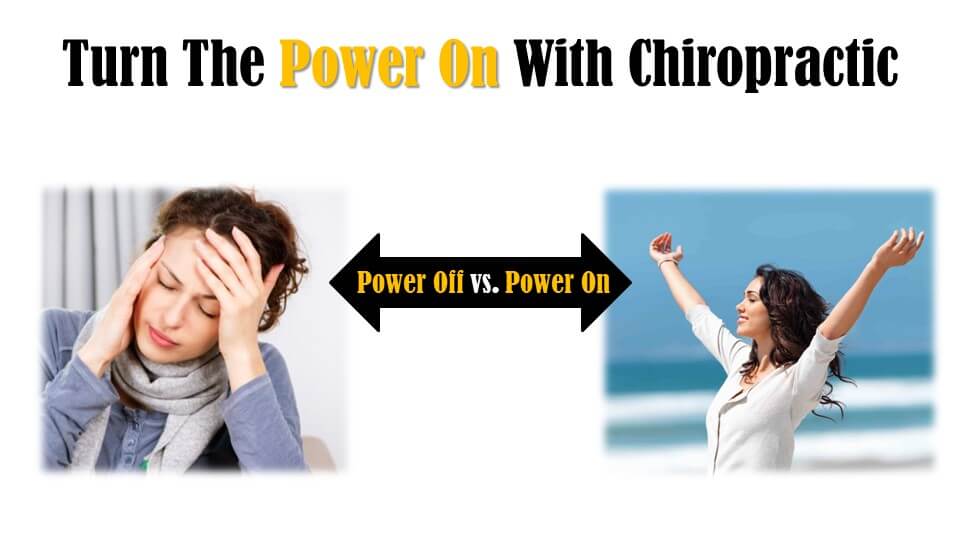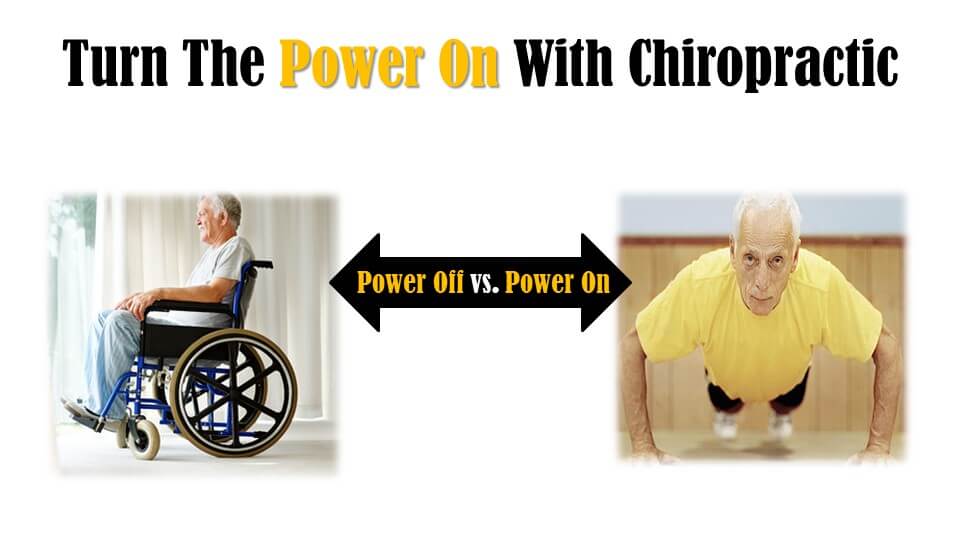 Comments
https://maximizedhealth.net/wp-content/uploads/2019/03/nerve-energy.jpg
540
960
Dr. Craig Burns
https://maximizedhealth.net/wp-content/uploads/2020/09/logo-chiro.png
Dr. Craig Burns
2019-03-15 15:56:54
2019-03-15 17:28:06
Turn The Power On