Vitamin D For Kids
&

Adults
To be at our best, we must overcome vitamin D deficiency as quickly as we can and be Vitamin D sufficient as often as we can.
In This Episode:
Why MUST we master our vitamin D strategy?
Vitamin D and our risk for sickness & dis-ease?
ALL the details we need & the BEST advice ever?
Please share this page & info with others
Why Is This So Important?
Most people are Vitamin D deficient and don't even know it

Vitamin D deficiency has been linked with several cancers, type 1 diabetes, multiple sclerosis, high blood pressure and thyroid problems

Vitamin D deficiency is connected to increased risk for coronavirus and immune system compromise
8 Common Symptoms Of Vitamin D Deficiency:
Getting sick often
Fatigue & tiredness
Bone & back pain
Depression & cognitive impairment
Impaired wound healing
Bone loss & osteoporosis
Hair loss
Muscle pain
When it comes to health and wellness, we don't want to say "we told you so". Please pay close attention to this, and share it with the people you care about.
Important Video, Check It Out Now…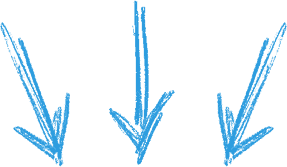 Success Is In The Details…
Most people are vitamin D deficient and don't even know it. Our immune system and other vital bodily functions require vitamin D. We cannot function optimally until or unless we address vitamin D deficiency. You can do it!
Cheat Sheet Details
Best Formulation For Vitamin D?
Vitamin D3 + K2
Best product we use & recommend:
Normal Daily Dose For Vitamin D?
Adult Maintenance Dose: 5,000 IU per day
Child Maintenance Dose: 2,500 IU per day
Sickness Dose: double maintenance dose
Deficiency Dose: double maintenance dose
Please consult with your Doctor of Chiropractic on this.
What Should Our Vitamin D Levels Be?
Optimal: 50-70 ng/ml
Sufficient: 25(OH)D greater than 40 ng/ml
Insufficient: 25(OH)D less than 20-29 ng/ml
Deficient: 25(OH)D less than 20 ng/ml
This should be measured via blood test every 6-12 months.